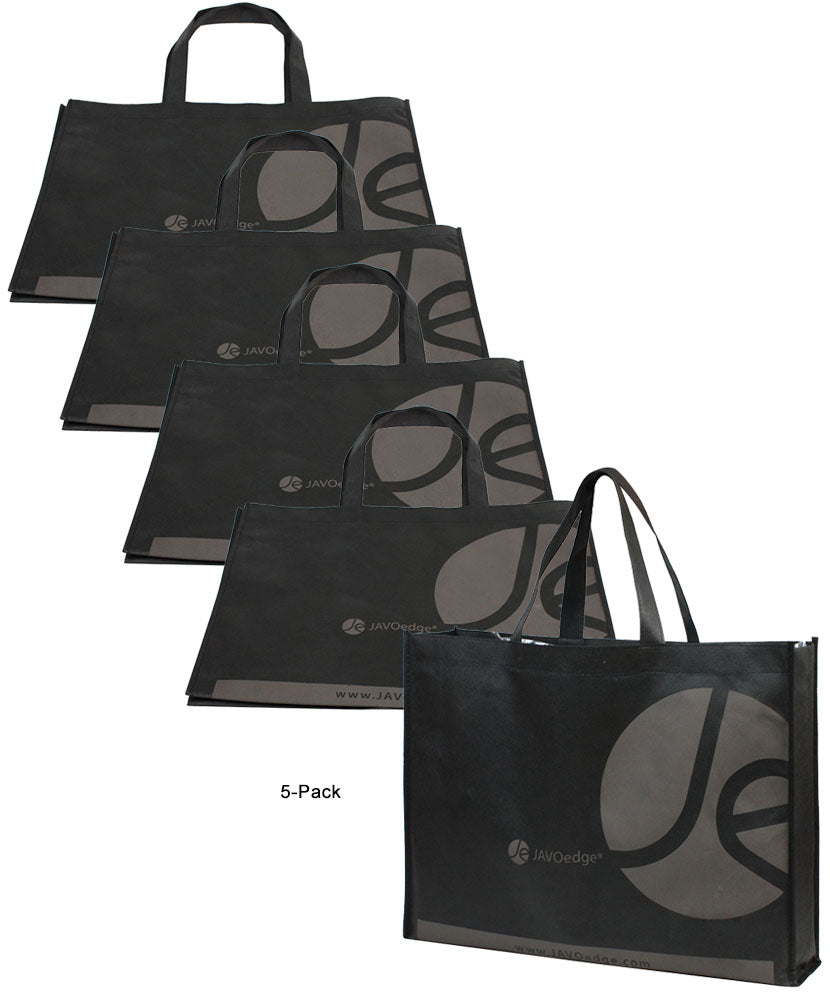 JAVOedge
JE (5 PACK) Basic Mini Shopping Shoulder Totes Reusable Bag (19.5" x 3.8" x 14.7") for Travel, Grocery, School and Work
$14.99
FREE shipping over $25
Product Description
Help both the environment and your wallet with this pack of 5 reusable tote bags. The reusable bags are a great for groceries, shopping, school, work, etc. The set comes with 5 reusable bags. The bags are lightweight and sturdy but durable and can be used multiple times. And the bags are easy to fold up and put away when not in use. With the set you can leave a bag at home, work, office, school, or car for convenience. Help the environment and yourself with this 5 pack of reusable, eco-friendly, foldable shopping bag set.
Free Shipping
All regular priced items ship free over $25.
See Details
Safe & Secure
Shop with confidence knowing our site is secure.
See Details
The Best Quality
We use the finest quality materials for our products.
See Details