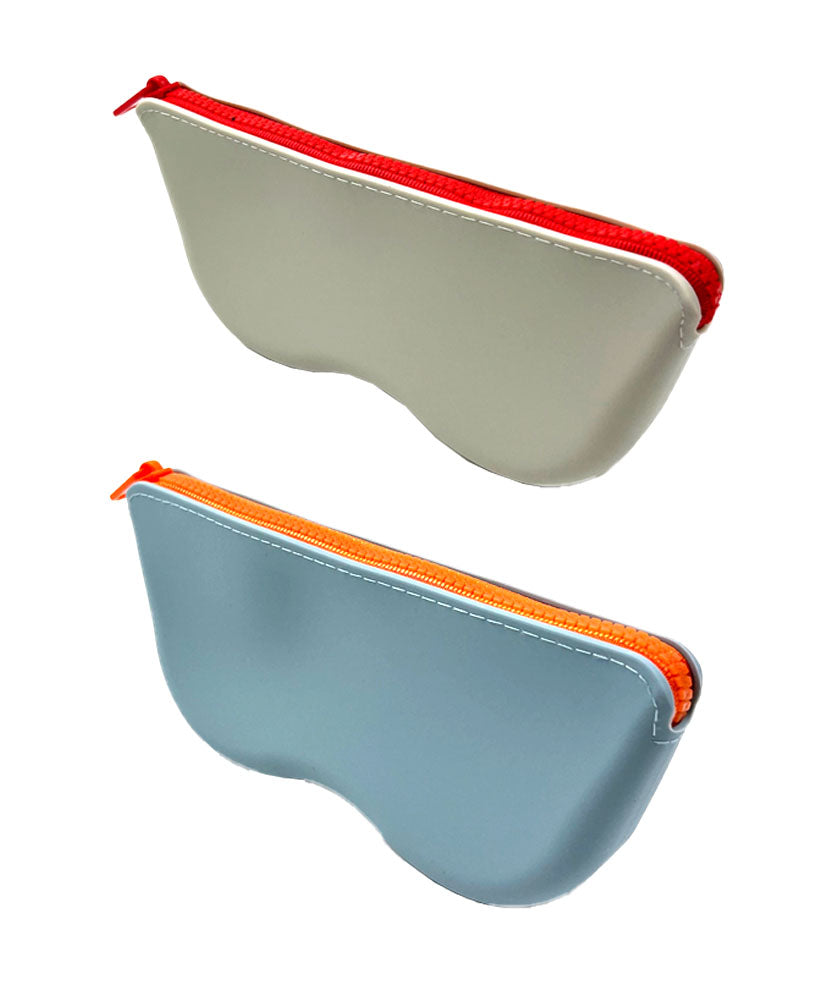 JAVOedge
(2 PACK) JAVOedge Premium Smooth Silicone Medium Size Zipper Closure Eyeglass Case Fits Most Glasses for Men and Women
$15.99
FREE shipping over $25
Product Description
Are you tired of your glasses being crushed, scratched, and broken? These (2 PACK) Premium Silicone Eyeglasses Cases will protect your glasses in style! These cases are perfect for eyeglasses, sunglasses, reading glasses or even kids glasses. An eye glasses case for women or men features a shock-absorbent silicone exterior to guard against accidental drops while the inner foam core lining offers extra protection from bumps and scratches. Plus, a zipper closure ensures secure transport of your important optics. Perfect size crafted for professionals with modern and classic stitching patterns that promises durability and long lasting use. For outdoor enthusiasts on the go carry your sunglasses in style with fashionable eye glass cases. Don't forget about our cute little ones who are often careless with their accessories; soft eyeglass cases such as kids glasses case keep those readers safe while easily sliding into school bags without any fuss. No matter which type of glasses you have or if you're after hard shell cases that stand the test of time, we have something just right for you! Our (2 PACK) Premium Silicone Glasses Case is here to protect your eyesight investment from breakage safely all within an attractive storage solution.
Free Shipping
All regular priced items ship free over $25.
See Details
Safe & Secure
Shop with confidence knowing our site is secure.
See Details
The Best Quality
We use the finest quality materials for our products.
See Details