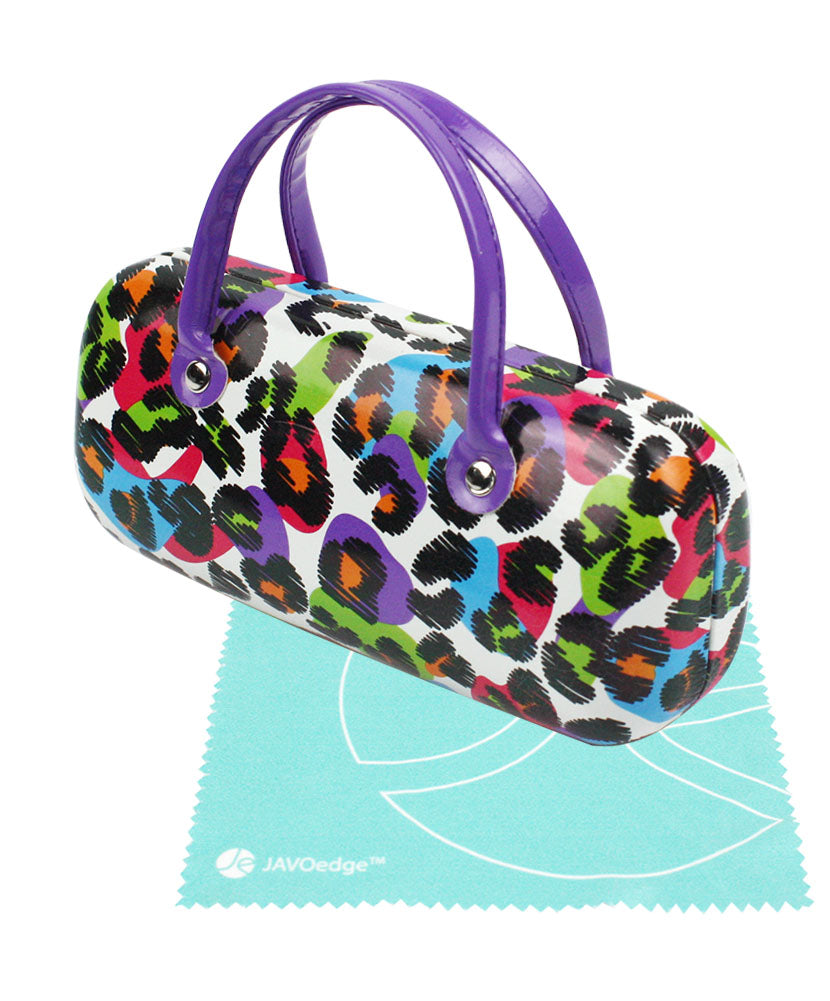 JAVOedge
JAVOedge Children's Various Pattern Hard Eyeglass Case Glasses for Kids, Girls, Boys Hard Shell with Handle and Cloths
$9.99
FREE shipping over $25
Product Description
This whimsical handle eyeglass case is perfect for standard or kids sized glasses and reading glasses. This structured, hard shell eyeglass case featuring a strong hinge is shaped like a purse and features handles. The lined interior will not scratch up the lenses. The exterior features a bright and colorful print. The colorful eyeglass case is easy to spot in a purse, and is a fun addition to the home, office, or school setting. Safely store your eyeglasses in this whimsical purse shaped eyeglass case!
Free Shipping
All regular priced items ship free over $25.
See Details
Safe & Secure
Shop with confidence knowing our site is secure.
See Details
The Best Quality
We use the finest quality materials for our products.
See Details